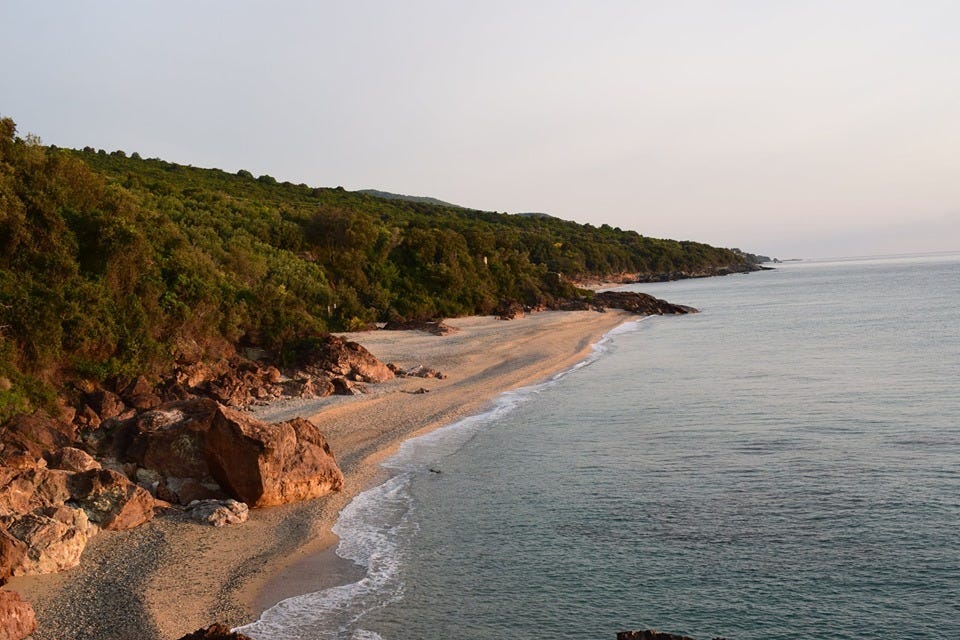 The village of Sklithro is conveniently located on the mountain of Mavrovouni overlooking the Aegean Sea in eastern Thessaly, central
Greece.
Its unique location at 480m above sea level and approximately 55km from the city of Larisa and 68km from the city of Volos and its breath taking views of the Aegean makes it an ideal relaxation spot.
If you travel from Thessaloniki down to this area you have the chance to enjoy the rich nature of the famous mountains Olympus, the Ossa and the Pelion.
IRIMIA-PLACE is located approximately 2km away from the village at the altitude of 320m on a rural street guiding to the coast offering spectacular
views of Mount Athos, Halkidiki, small village views of Magnesia and the Sporades islands of Skiathos,Skopelos and Allonissos.
39°37'03.6"N 22°53'36.0"E