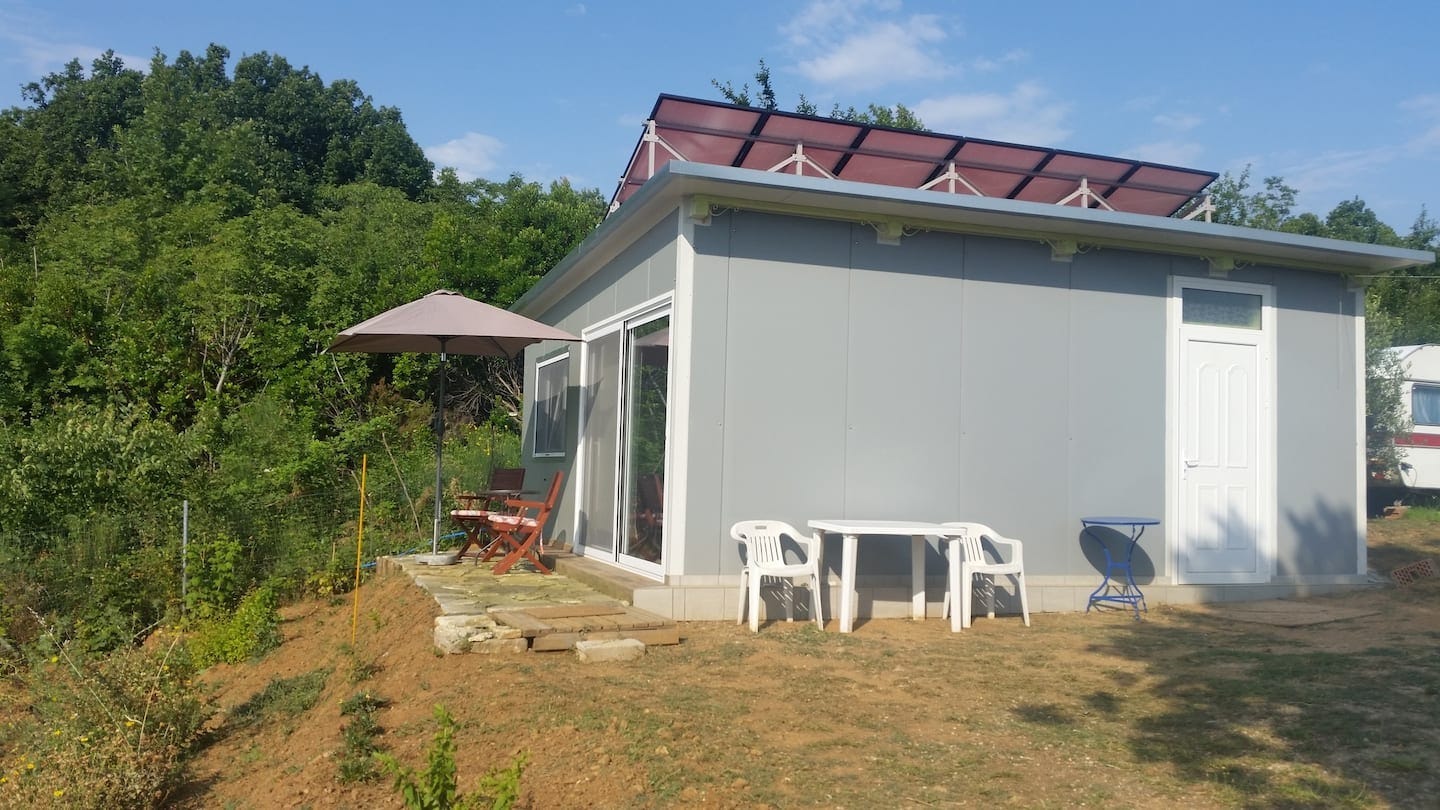 Accommodation
Two types of accommodation are available:


● An apartment-studio for two persons, with a terrace in
the front offering incredible views of the sea and the
surrounding mountains.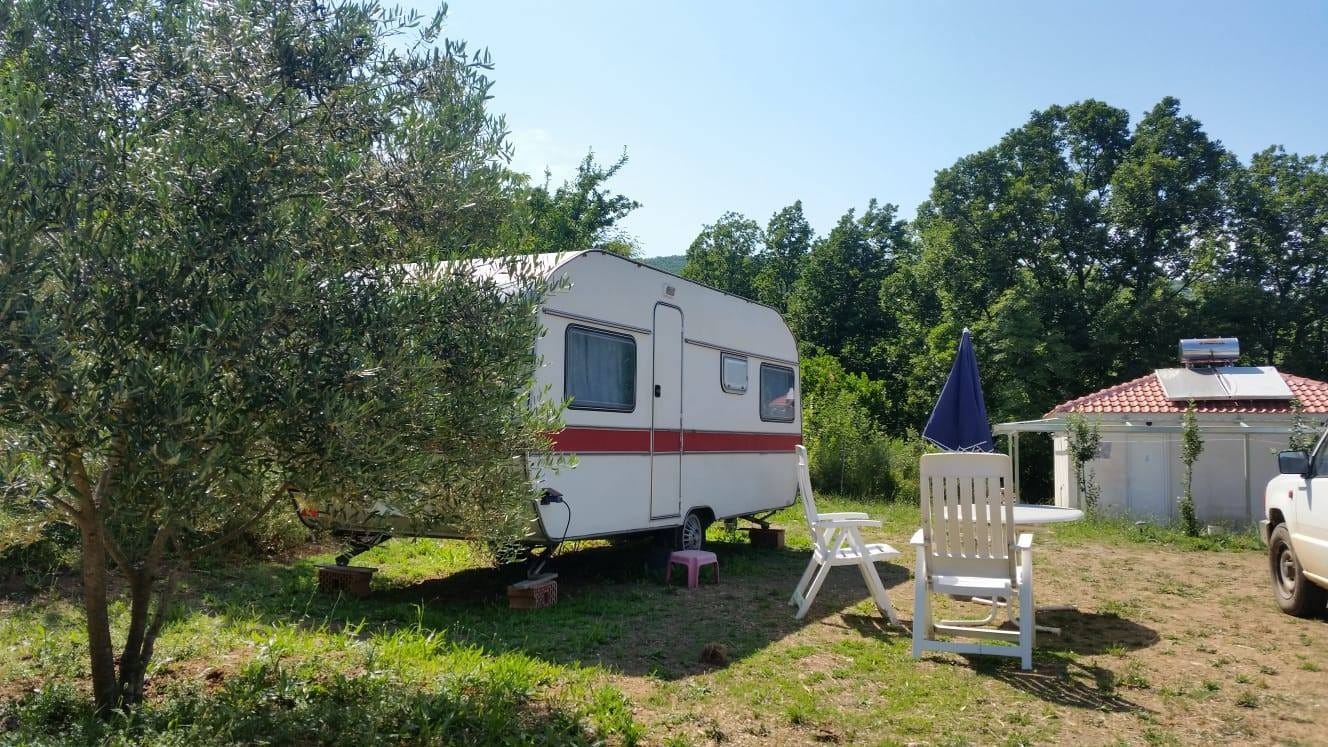 Caravan
● Our retro caravans have been completely renovated and
equipped with electricity, water and a small refrigerator.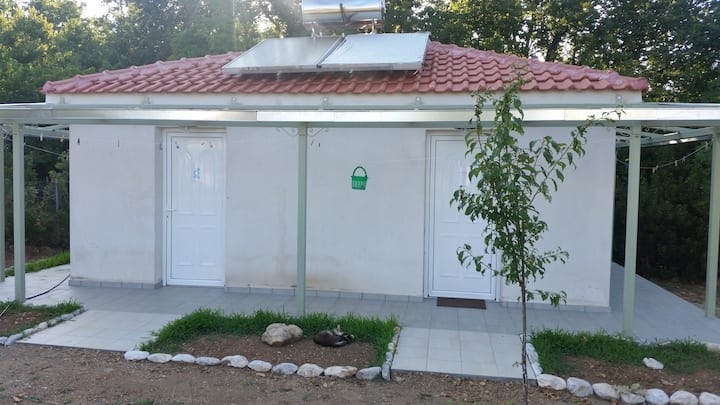 Sanitary Facilities
The toilettes, washroom and individual showers are located
in a newly built structure conveniently located for the use of
the guests.
There are separate toilet and shower facilities for women
and men.
We invested in a modern photovoltaic system for the generation of all the electricity needed.
A washing machine is available for a small fee.
Free WI-FI available.